Mountain Boons The Special Zaatar Mix With Almonds and Nuts 450 g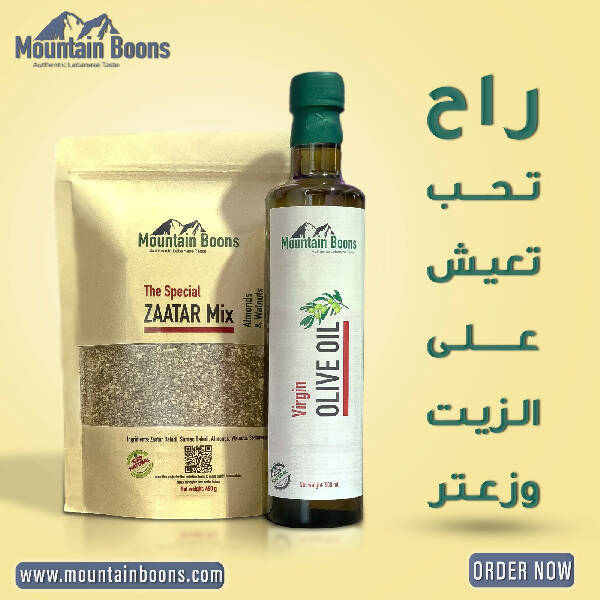 .
The special zaatar mix is a unique mix that combine between authentic taste and flavorful .
It is a combination between thyme ,sumac baladi ,sesame ,salt (the traditional Lebanese thyme) and toasted almonds and walnuts .
Our products are home made with love and passion.
Our thyme is homegrown under specialized agricultural care and pure water irrigation. Harvested and dried using herb medicinal methods. 
Each bag contains 450 gram of this yummy mix.
It is very tasty and crunchy.