Mountain Boons The Classic Zaatar Mix 450 g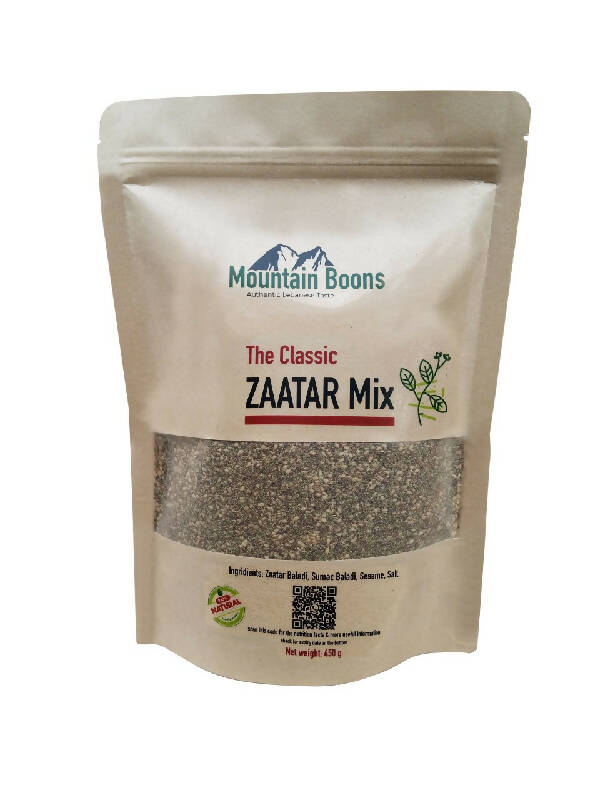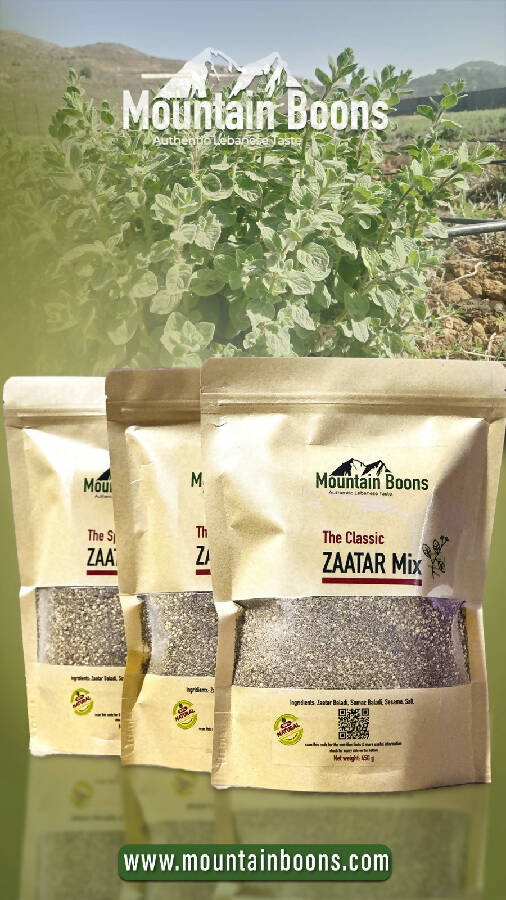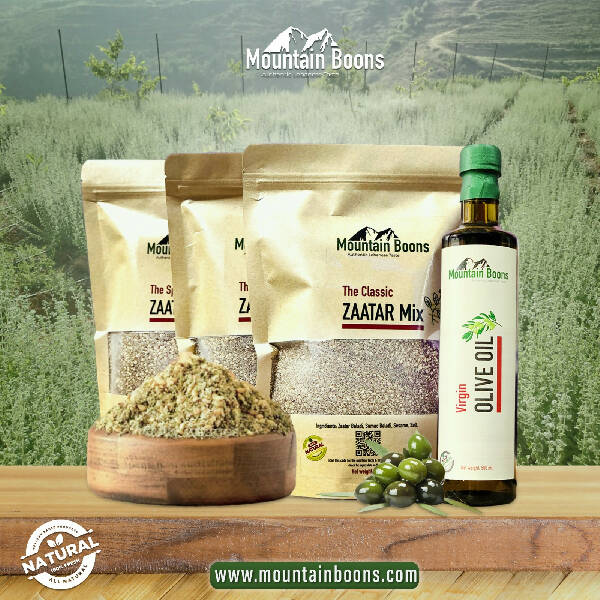 The Classic Zaatar Mix is a distinctive product with its traditional taste and quality.
Homegrown thyme under specialized agriculture care and pure nature water irrigation.
Harvested and dried using medicinal herbs methods.
Ground and mixed according to the traditional Lebanese way. with the best quality sumac and the finest sesame and salt.
Each bag contains 450 g of this authentic mix.