Julyana Chehab Handmade Sanella2 Coaster 10 cm
Title
Green Pearl and Orange
Dark Green and Brique
Blue and Silver
Magic Yellow and Black
Baby Pink and Royal Purple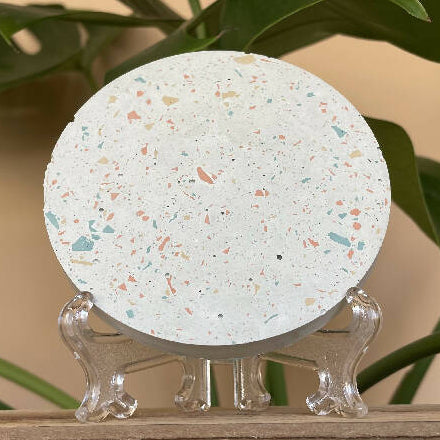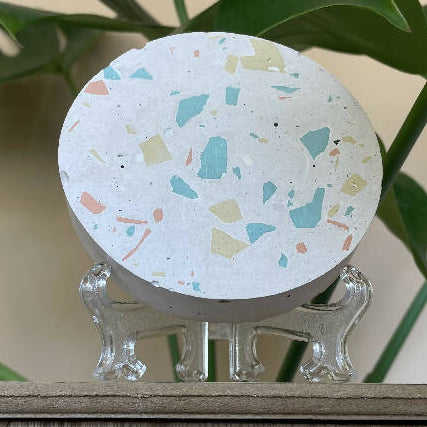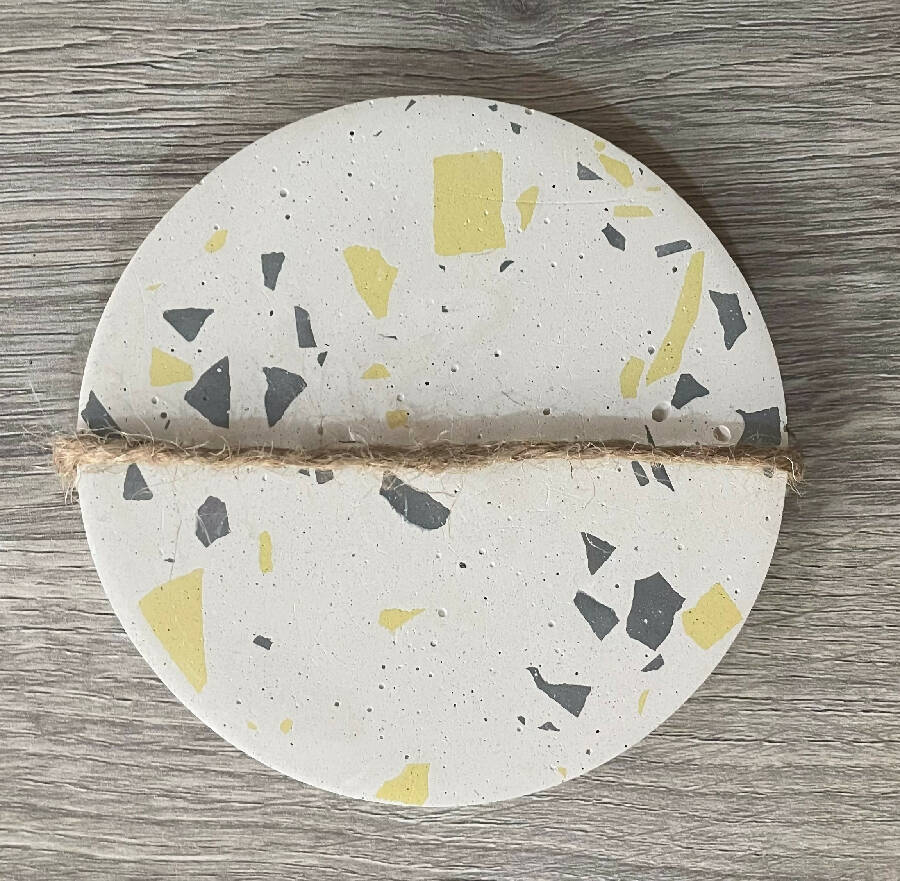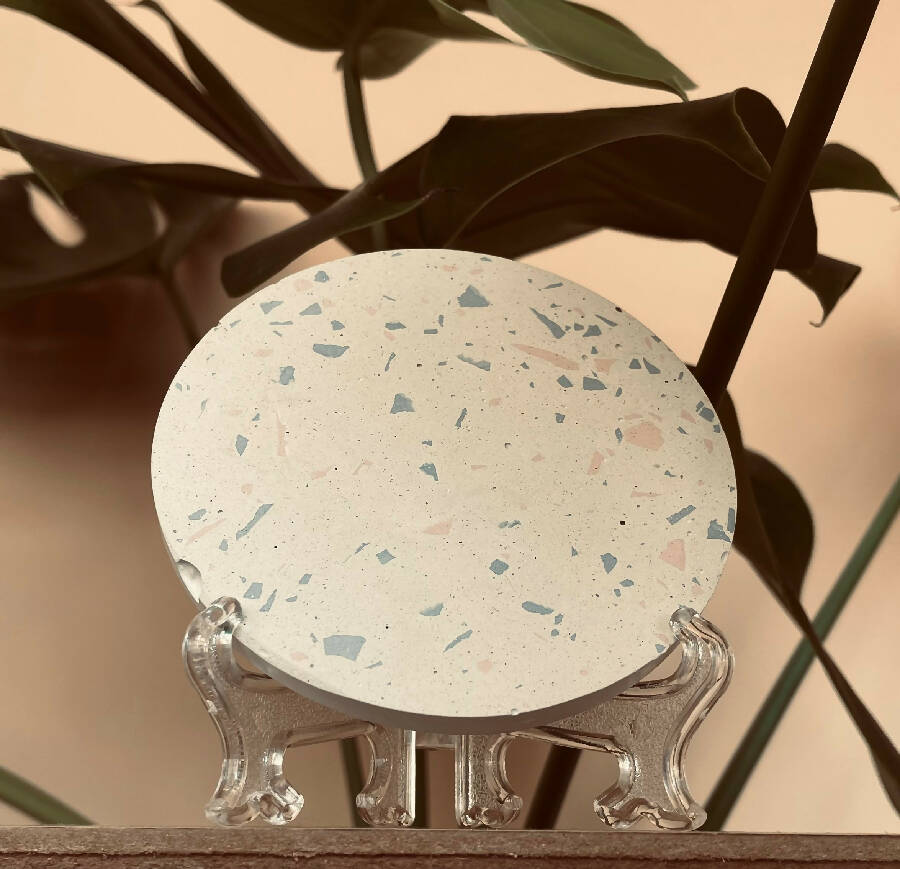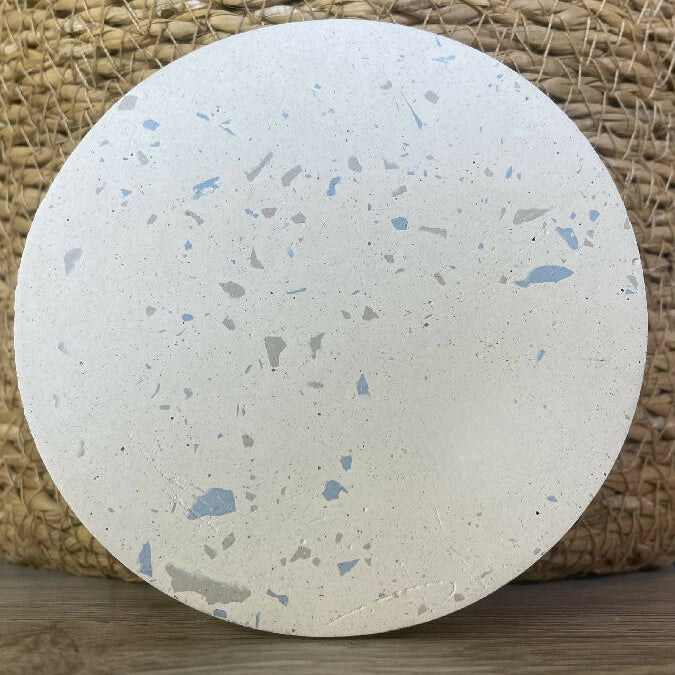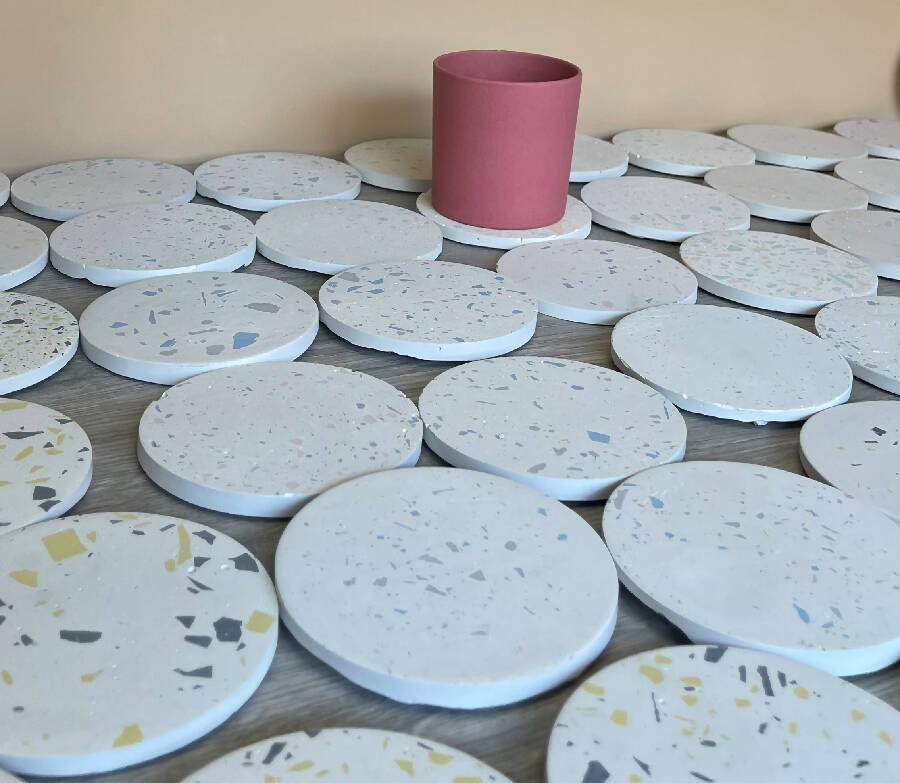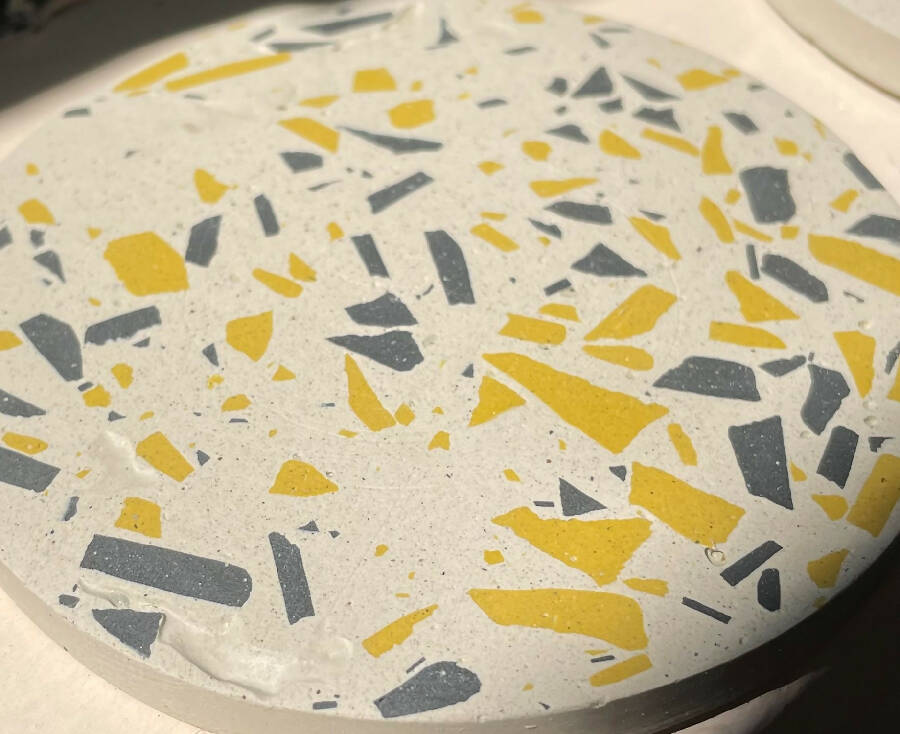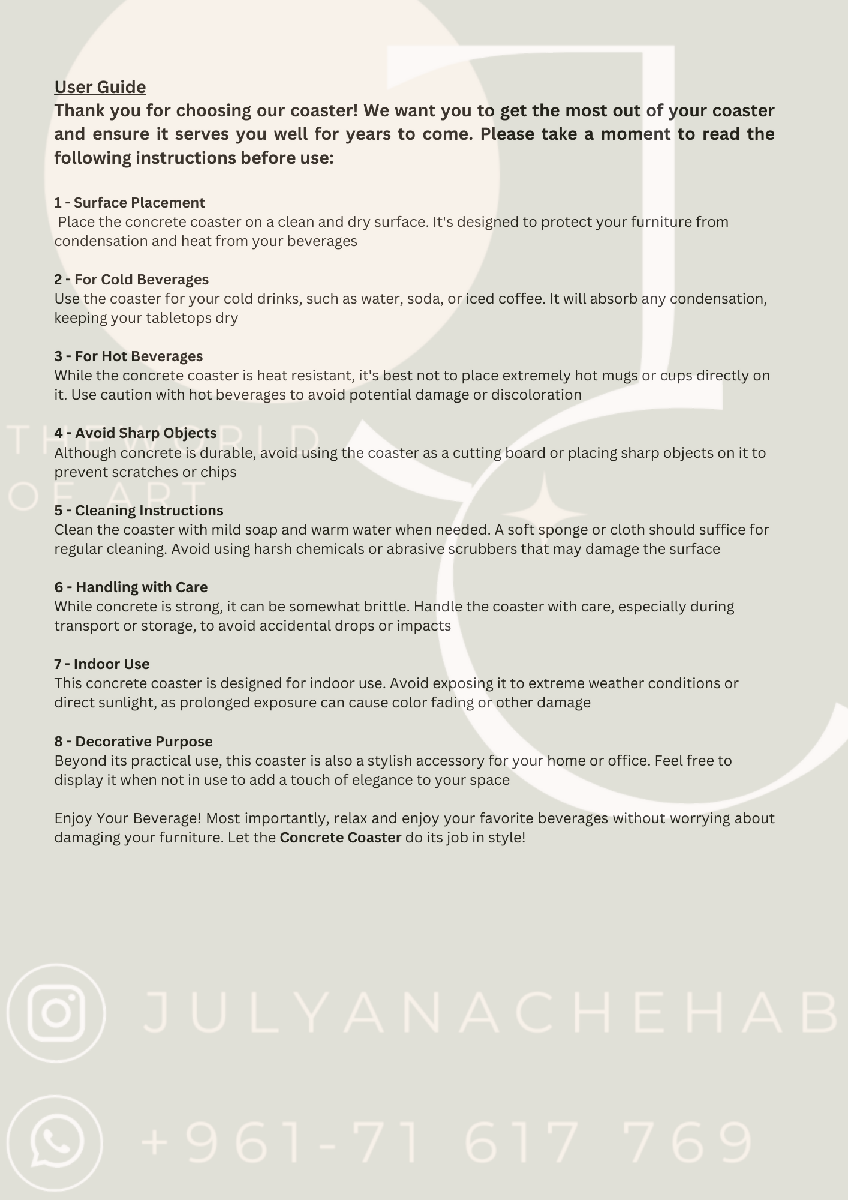 Made From: Concrete, Terrazo (2 Colors)

Size: 10 cm Approximately.

Note: If customers wish to choose colors that are not readily available, we offer a customized color selection option. However, please note that selecting custom colors may require additional processing time. In such cases, the estimated delivery date will be between 10 and 20 days from the date of order placement. We will work diligently to fulfill your color preferences and ensure that your order is shipped within the specified timeframe.